Amie Senthi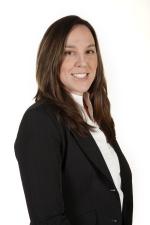 Marketing Manager
Amie joined her parents in the family business in 2008 as a Sales Consultant specialising in sales in Bayswater.
In her first year of sales, Amie received recognition for her hard work and was awarded 'Rookie Of The Year' by Elders Real Estate WA.  This kickstarted her sales career and provided motivation to continue providing her own personalised style of service to her clients.  Throughout the next five years Amie frequently polled in the Top 10 sales consultants in Elders Real Estate WA.
After a rewarding career in sales, Amie changed direction and shifted her focus to marketing the family business.  Amie not only builds the company profile in the marketplace but using her sales knowledge and experience she is able to assist the companies sales staff to market themselves and expand their client base.  Elders Real Estate acknowledged Amie's creative skills by awarding her the national award for Excellence in Marketing in 2011, an incredible feat as there are over 400 offices nationwide.
In 2013 the family business expanded to include a second real estate agency located in Midland, WA.  Along with her focus on marketing the company, Amie has also been appointed Branch Manager of the Midland agency.
08 9371 1000
08 9371 2601
0400 730 702
Amie's Awards

National Excellence In Marketing (Elders Real Estate Australia, 2013)

Excellence In Marketing (Elders Real Estate WA, 2013)

Excellence In Marketing (Elders Real Estate WA, 2012)

National Excellence In Marketing (Elders Real Estate Australia, 2011)

Excellence In Marketing (Elders Real Estate WA, 2011)