Audrey Bauve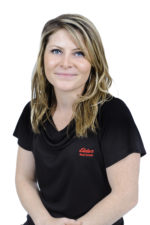 Asset Manager
Having studied Real Estate and started a career in Property Management in France, Audrey transferred her skillset to Australia and completed her registration in 2016, joined our team at the beginning of 2017 as Assistant Property Manager and was soon promoted to the role of Asset Manager.
With a dynamic personality and a natural ability to empathise and interact with people from all walks of life, Audrey has a strong will to succeed in all of her endeavours both professionally and personally.
"I'm a solutions person", she says.  "I really enjoy working through options with our clients and implementing solutions, which is a big part of my role working with both landlords and tenants".
Originally from France, Audrey fell in love with Australia while travelling and now lives locally.
Audrey likes to spend her leisure time hiking, surfing and catching up with family and friends.
08 9371 1000
(08) 9371 2601
0457 777 338