Kathy Bunyan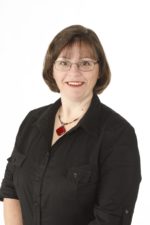 Asset Manager
In 2018 we welcomed Tracy back to our team at Elders Wetherall Real Estate with open arms.  Having been a much loved member of our team between 2009 and 2016, Tracy has returned in the role of Property Manager.
With a high attention to detail and a strict adherence to policies and procedures, Tracy is described by her peers as a perfectionist.  Her knowledge of the Residential Tenancies Act is unbelievable, in fact we wouldn't be surprised if she was able to quote word for word from it.
Tracy is respected by every member of our team; sales and property management alike and is very much liked by all of her clients (landlords and tenants).
In life Tracy naturally displays an interest in everyone, her interest is genuine and comes from a place of admiration.  In her role, this strength of hers is displayed many times every day when she interacts with her clients.  The empathy and understanding that she shows everyone that she speaks with is heart warming.
08 9371 1000
0477 664 401