Property Management Department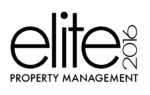 Award Winning Property Managers
Property Management is at the very forefront of our business.  
Our award winning team of Property Managers comply with strict procedures and policies to ensure that your investment property and bank account are well maintained.
More than simply collecting rent our Property Managers are experts in their field and provide many services including thoroughly screening and conducting background checks on potential tenants, preparing personalised lease agreements, carrying out routine inspections, arranging maintenance and much more.
We are proud to announce that our Property Management Department have been named 'Elite Property Management Team Of The Year WA' an incredible eight years in a row at the Elders Real Estate (WA) awards evenings (2009 - 2016).
08 9371 1000
08 9371 2601