Sandy Touchell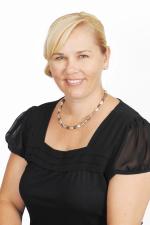 Trust Accounts Clerk
You have to be a real numbers person to fill the role of Trust Accounts Clerk and luckily for Elders Wetherall Real Estate, Sandy is right at home with a calculator in her hand.

Throughout her working life, Sandy has carried out various part time administration roles whilst continuing to raise her three children.

After spending a number of years living in Geraldton, Sandy returned to Perth in 2010 and joined the team at Elders Wetherall.  Initially her role included Personal Assistant and Trust Accounts Clerk however with the rapidly expanding property management portfolio her skills as a Trust Accounts Clerk were required full time.

On a daily basis Sandy liaises with landlords, tenants, contractors and property managers to ensure that all accounts are up to date, paid on time and reconciling.

Sandy is an avid West Coast Eagles supporter and enjoys watching all forms of sport.  Outside of her work, much of her time is spent managing her childrens busy sporting schedules.


08 9371 1000
08 9371 2601