Suzanne Wetherall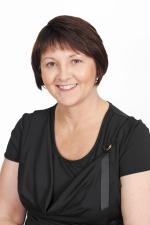 Director
Along with her husband Gerald, Suzanne opened Elders Wetherall Real Estate in 2007.
Suzanne has enjoyed a long career in administration and now applies her skills and knowledge to her own family business.
On a daily basis Suzanne's role is to develop the expansion of the Elders Wetherall Property Management Portfolio while continuing to enhance client relationships.
Suzanne is a mother of three and a grandmother of four who enjoys entertaining friends and spending time with her family.
Outside of the office, Suzanne enjoys jogging, participating in fun runs and walking her golden retriever Lorraine.
(08) 9371 1000
08 9371 2601
0428 550 594