Yvonne Gray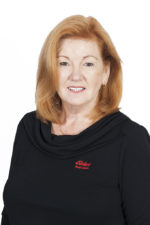 Head Of Property Management / Business Development Manager
With a solid and impressive background in Property Management across Alice Springs and Brisbane, Yvonne moved to Perth and joined Elders Wetherall Real Estate in 2011.

The recognition that Yvonne has received through many awards is well deserved and a great testament to her knowledge, experience and dedication, not only to her clients and the company that she represents, but also the industry that has provided her the  platform for a highly decorated career.

Now head of the Property Management Department , Yvonne is committed to her role, mentoring her team and rising to the daily challenges her work presents.

"My goal is to lead a team with a happy culture, where people love to come to work", she says.  "I believe that with a positive outlook and an enthusiastic team environment, we can achieve greatness".
(08) 9371 1000
08 9371 2601
0437 184 938
Yvonne's Awards

National Property Manager Of The Year (Elders Real Estate Australia, 2013)

Property Manager Of The Year (Elders Real Estate WA, 2013)